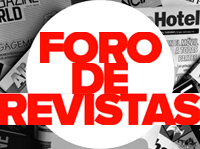 El próximo 28 de octubre se celebrará en Madrid el IV Foro de Revistas, que contará con la participación de Peter Kreisky, experto mundial en la transformación estratégica de empresas editoras hacia la era digital.
Peter Kreisky es profesor en la Universidad de Yale y anteriormente lo fue en la Universidad de Stanford, en la Escuela de Periodismo de Columbia y en la NYU. Tiene un MA de la Universidad de Cambridge y un MBA de la Stanford Business School.
Desde su compañía Kreisky Media o anteriormente desde McKinsey, BCG o Mercer Management Consulting, Peter Kreisky ha trabajado para multitud de empresas vinculadas a nuestro sector en todo el mundo como: AOL, Antena3, The BBC, Bertelsmann, Business Week, Condé Nast, Editora Abril, EMI Group, Hachette, Grüner+Jahr, Hearst, HP, Independent Newspapers, Meredith, Mexican Public Radio, Mondadori, MTV, Newsweek, The New York Times Co, Reader's Digest, Reed Elsevier, Starbucks, Time Warner, Thomson Publishing, Vivendi Universal, Yahoo! etc.
En los próximos días todos los socios recibiréis una invitación personal al Foro. Si alguno de los editores tiene interés en mantener una reunión con el Sr. Kreisky para conocer sus servicios de consultoría, por favor poneros en contacto con ramon@coneqtia.com para poder organizar la agenda.
¡Nos vemos en el Foro!
https://www.coneqtia.com/wp-content/uploads/2020/10/nl34-2p.jpg
149
200
Coneqtia
https://www.coneqtia.com/wp-content/uploads/2020/10/logo-coneqtia.svg
Coneqtia
2015-10-07 00:00:00
2020-10-19 15:07:20
IV Foro de Revistas